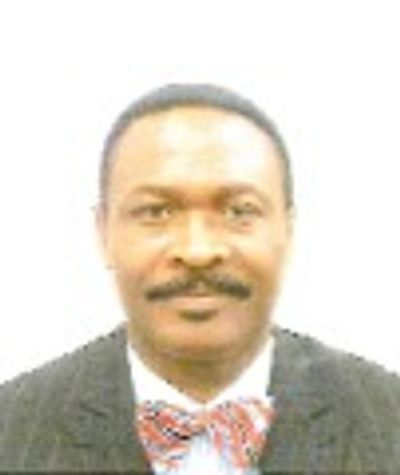 President & CEO
Dr. O.C. Nwaebube is the President and Chief Executive Officer of the Policy Analysis Consultancy, LLC. Dr. Nwaebube has over 25 years combined experience in public and private sectors, and several years' experience teaching graduate and undergraduate courses in business law, political science, public administration and public policy. His deep understanding of public policy, respect for stakeholders, and unbiased recommendations have helped decisionmakers address complex and sophisticated problems facing their constituencies, businesses and/or organizations.
Dr. Nwaebube conducted an empirical qualitative research on workforce diversity in the State of North Carolina. Through the research, he analyzed the impact of the organizational culture on workforce diversity, hiring and selection practices, promotion and compensation patterns, grievance and disciplinary procedures, and over utilization and underutilization of one ethnic group in the workforce. His research findings and recommendations have benefited organizations in the improvement of leadership, workforce diversity, conflict resolutions, grievances and disciplinary actions including the overall employees' performance.
Dr. Nwaebube holds BA, Public Administration; JD, Law; MPA, Public Administration & Policy; PHD, Public Policy & Administration, among others. Dr. Nwaebube is passionate about public policy, law, economic empowerment, poverty alleviation, human rights, change management and social justice.
Health Information Management Consultant
Mr. Peter Chukwurah is a dedicated and enthusiastic professional with over seven years' experience in health information management. He is adept at assessing needs, generating options, and implementing solutions in collaboration with clients and stakeholders, as it relates to HIPAA and HITECH.
Mr. Chukwurah is highly skilled in revenue cycle management with ability to leverage technology and deliver impactful career-related content which ensures clients' bottom-line are optimized to the fullest possible. He is a motivated self-starter and has an uncompromising knack for details, written and verbal communication skills as well as the ability to partner with clients to achieve their objectives.
Mr. Chukwurah holds the B.S. in Health Information and Health Services Management; MBA, Healthcare Management, and professional certification of Registered Health Information Administrator (RHIA).